The Pinpoint Difference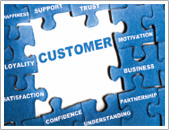 Unique Service
Pinpoint Leak Detection excels at detecting often unseen water and gas leaks. In addition, Pinpoint has the knowledge and expertise to find the root of the problem, by tracing power lines, phone lines, drains, gas lines, and water sewer lines.
Customer Service
Pinpoint Leak Detection has a vendetta against poor customer service. Our training system provides you with invaluable experience and the confidence to handle any situation. At Pinpoint, we do our best to help customers with any leak problem and let them know that we truly care. This is a mindset that is instilled in franchisees from the beginning.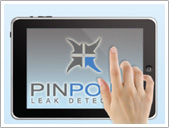 New Product Development
Pinpoint is constantly working to improve and enhance its performance by developing new equipment and techniques that make leak detection more efficient and affordable. As a franchisee, you will receive personalized "hands-on" exposure to all of these devices and proprietary techniques.
Technological Advantage
Pinpoint understands the importance of technology in today's advanced world. We will be offering, as an equipment item, a newly developed administration application that will reside on a portable communication device.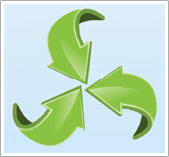 Environmental Awareness
Helping the environment is always on our mind at Pinpoint. Every day, small steps are taken to improve the environment through practices such as recycling, the use of environmentally-friendly products, and more.
Highest Standards
The Pinpoint service is given only at the highest of quality and standard. We have been in the industry for over 20 years and have maintained lasting relationships with many clients, partners, vendors and suppliers. Pinpoint Leak Detection Franchise Corporation is dedicated to developing and implementing the most advanced technical training and marketing tools available to provide a nationwide network of leak detection professionals the greatest opportunity to achieve success.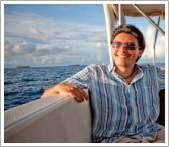 Flexible Scheduling and Independence
Pinpoint is proud to offer a business opportunity which not only offers high earning potential, but allows the business owner to be independent and flexible with their scheduling. When becoming a Pinpoint franchisee, the guesswork has been taken care of and you will be able to enjoy your successes.
By combining the unique differences with our unmatched customer service, you have a powerful franchise business opportunity capable of helping people, and providing your family with the financial potential to fulfill your dreams.