For your ongoing royalty contributions,
all Pinpoint franchisees receive…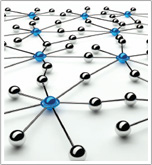 Company Intranet
You will have access to our exclusive company intranet. The Pinpoint intranet contains updates to your manual suite, new training techniques and videos, company announcements, communication forums and downloadable forms all in one convenient location.
Information Support Line
Our support line gives Pinpoint franchisees direct access to experts in every aspect of a Pinpoint Leak Detection franchise. Whether you're calling for marketing advice, staffing guidance, or software information, our support line provides easy access to the answers you need when you need them.
Inclusion on our industry-leading website
When you become a Pinpoint franchisee, one of the many benefits is having your franchise included on our industry-leading website. We have invested a tremendous amount of capital and resources to create a website that defines our place in the industry. Your franchise will be prominently displayed on the Pinpoint website so you can begin building your business quickly and with instant brand name recognition.
You'll also receive…
Vendor Discounts
Mentoring
Referral Programs
New Product Research and Development
Website Optimization
Video Conferencing